As businesses grow, the workload of their operations becomes more complex. To take advantage of market opportunities, information must be accurate. If not, companies will be unable to satisfy customer demand and damage their business. Therefore, is it essential to have a straightforward, organized way to analyze all aspects of company processes such as production, finance, HR, and other departments. ERP applications automate and support a wide range of business operations and should be incorporated to maximize a company's efficiency. But to be even more efficient, the ERP system should be connected to a real-time production monitoring system. Let's see why.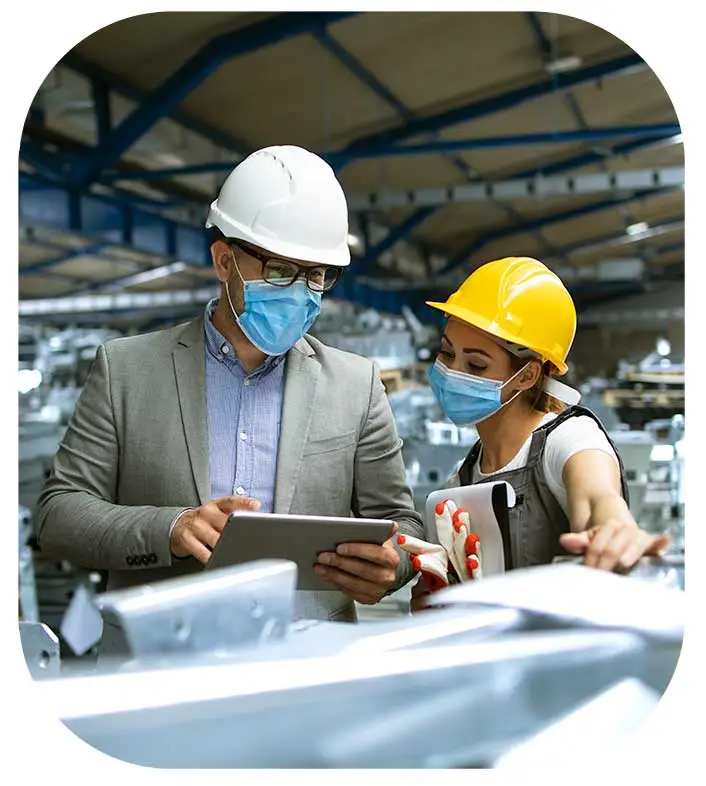 What Are ERP Systems?
ERP Systems (Enterprise Resource Planning) provide insight to any business process by tracking and instructing the aspects of production, distribution, and other departments. In other words, the ERP is the brain of a company's process, it is responsible for scheduling the use of a company's resources and ensuring that they work together at their best efficiency. With today's ERP technology, its services are mostly used with cloud services, which makes them not only easily accessible but also available to smaller businesses. If you would like more information regarding ERPs, a previous post addressing the topic can be found here: https://clariprod.com/the-erp-system-and-its-advantages/.
System Monitoring with ERPs
ERP offers a wide range of benefits to companies. Different systems and programs can be integrated into an ERP server to allow for improved control of a company's assets. One such system is real-time production monitoring. ERPs are known as the brain of a company's production department. An ERP needs to have vital 'organs' (programs, technologies, equipment) to prove effective. Real-time production tracking is often the missing part of an ERP system, in terms of parts produced, scrap production, machine utilization, work order efficiency, actual production time and many other additional data. They complete each other. Below are a couple of benefits that manufacturers are subject to if they establish system monitoring to their ERP platform.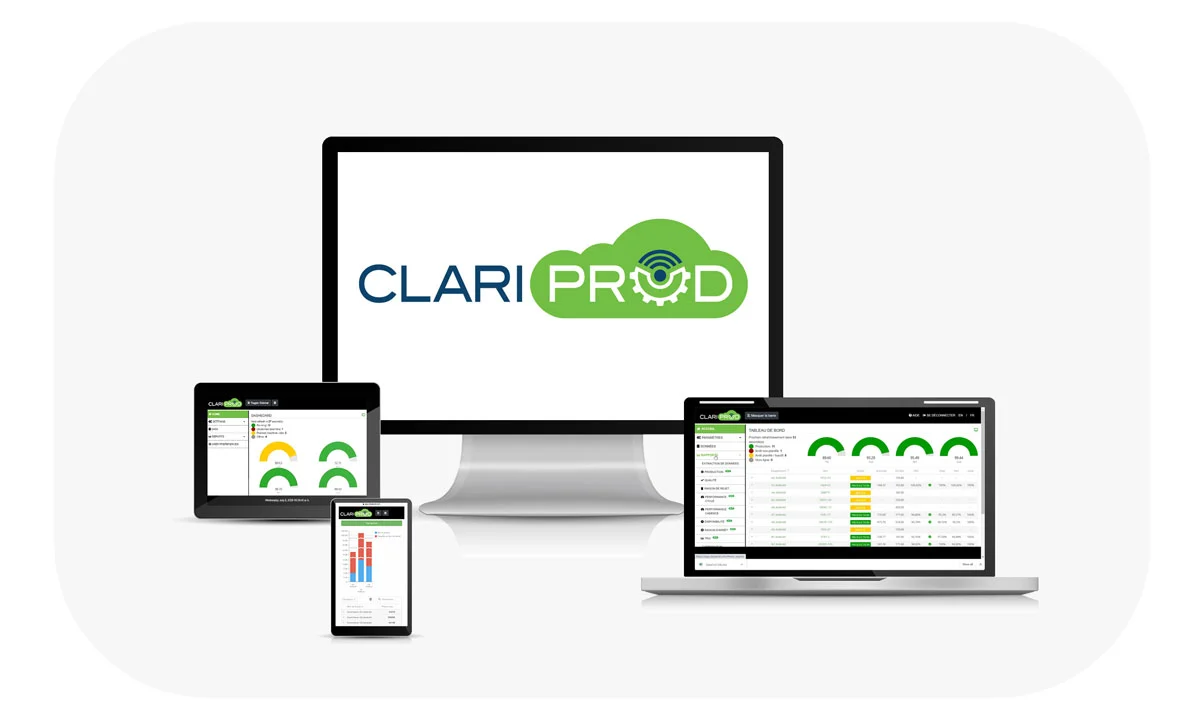 Complete Factory Information
Production monitoring connects all aspects of a company's production line in one place. By centralizing data, monitoring systems can view recorded information from specific departments to ensure the correct procedures are being performed. This helps avoid errors or inconsistencies with important data or stop problems from occurring on the production floor. It also gives an informative view of all previous processes within a business, allowing for historical data to be analyzed to optimize business strategies. When connected to an ERP system, you get a 360-degree view of all your manufacturing processes, from raw material input to the final product shipped for sale. It then becomes very simple to optimize any inefficient process.
Due to the improvement of computation, collecting every minute of production events is now possible. Receiving real-time data allows for extensive data analysis and reporting. Integration with IoT (Internet of Things) also allows for better and faster data exchange between machines and employees to optimize production efficiency. This involves sending direct error notifications when the equipment on a production floor is experiencing downtime. By connecting your real-time production tracking system to an ERP, you establish a direct link between real-time production events in the field and production planning and management. With this connection, you can validate counts, track work orders, etc. Very few ERPs are real-time, connecting it to a production tracking system can provide the real-time production tracking module that takes your systems to the next level.
By connecting these two systems, you could gain a major competitive advantage by understanding and visualizing all your manufacturing processes in one place. This allows for continuous improvements, better performance, and more profits from the same plant.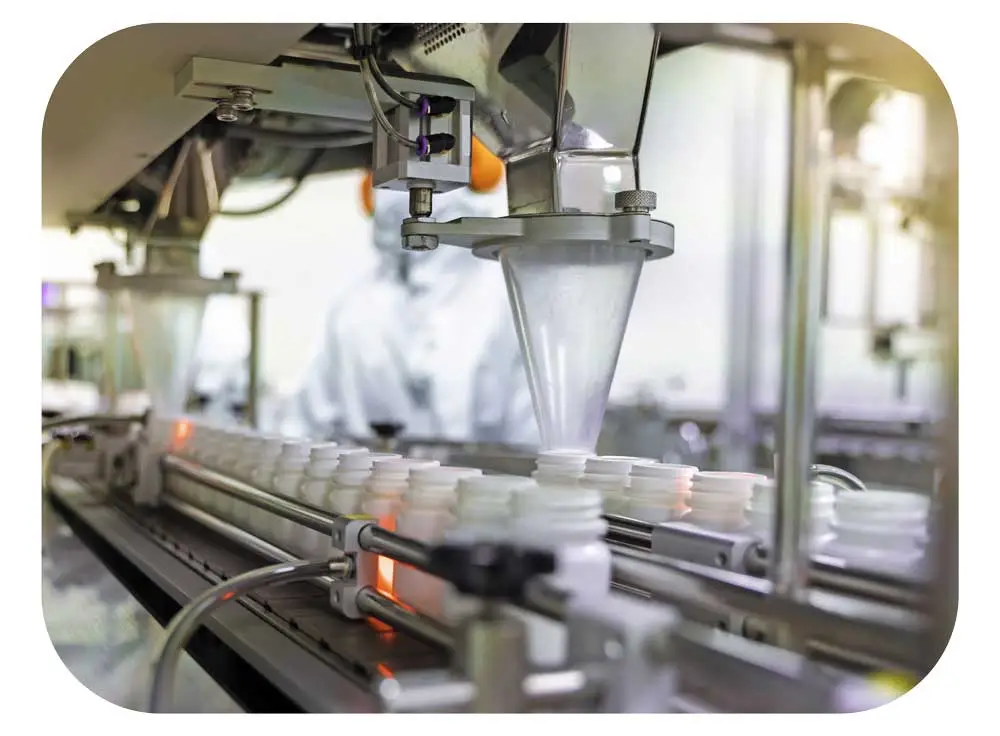 Clariprod provides efficient production line monitoring for any manufacturing environment. It automates data collection and allows for data centralization. Its real-time monitoring organizes important information crucial for production analysis. Clariprod is also equipped with cellular alerts to inform employees in the case of production problems. All these benefits would contribute greatly to an ERP system. Clariprod is compatible with all ERP systems on the market through an API key. One of its co-founders is CDID, a company that has developed a distinguished cloud-based ERP platform in Quebec: PREXTRA. Thus, Clariprod's simple installation and interface provide manufacturers with the production line monitoring they need to establish a complete and efficient system when connected to an ERP.
If you have any questions regarding Clariprod capabilities with ERP systems, feel free to contact us or visit our website: https://clariprod.com/.
References
Informer, ERP. "A Brief History of ERP – since 1960 and the Future of Erp." ERP Information, 15 Nov. 2021, https://www.erp-information.com/history-of-erp.html.

"Prextra Is an ERP Platform Type Software Developed for Businesses to Manage Production, Payroll and Inventory Using Bar Code Technology." Prextra, https://www.prextra.com/en/erp-prextra-manage-production-inventory.php.

Liv. "ERP Automation Benefits and Trends." Robotics & Automation News, 27 Aug. 2019, https://roboticsandautomationnews.com/2019/08/27/erp-automation-benefits-and-trends/25196/.